Edinbane Wind Farm
Facts
Onshore / Offshore
Onshore
Vattenfall ownership share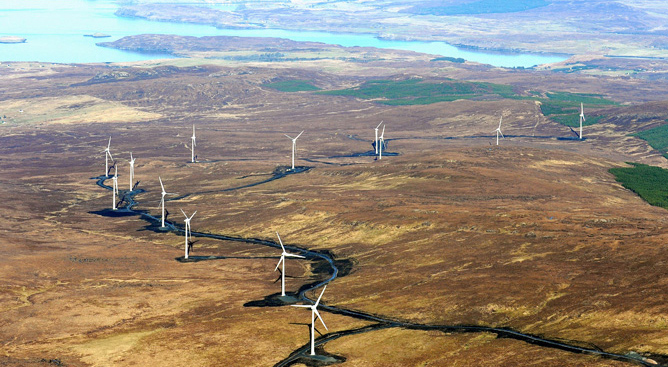 Vattenfall inaugurated Edinbane Wind Farm on the Isle of Skye in western Scotland on 1 July 2010. The construction of the wind farm consisting of 18 turbines began in early 2008.
Vattenfall's first onshore wind farm in the UK
Inauguration day and strong support
Local politicians, authorities and people with professional links to the development and construction of Edinbane Wind Farm were all gathered on the inauguration day. Anders Dahl, head of Vattenfall's Wind Business Unit, said that he was overwhelmed by people's enthusiasm and support.
'We are very happy to mark the commissioning of Edinbane Wind Farm with a schedule of visits and celebrations over the course of two days,' he said. 'This emphasises the substantial local support that we gained for the project.'
Edinbane characteristics
The wind farm consists of 18 Enercon 2.3 MW turbines, with a maximum turbine height of 100 metres. The total capacity is 41.4 MW.