Horns Rev 3
Facts
Onshore / Offshore
Offshore
Vattenfall ownership share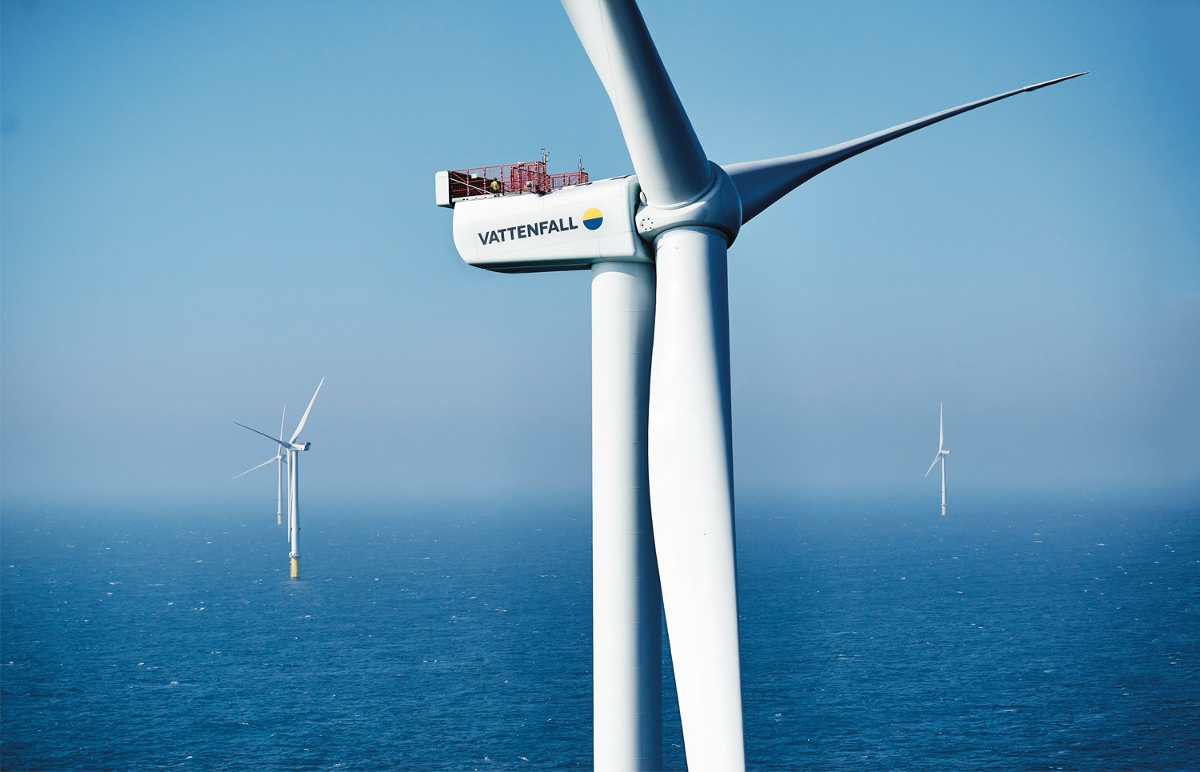 Horns Rev 3 wind farm in the North Sea, 25-40 km off the Danish Jutland coast, is a defining point for Vattenfall's production of wind power in Denmark and the rest of Europe.
Horns Rev 3 sets new standards for the price of renewable energy from offshore wind farms and for the size of wind turbines in Danish waters.
Vattenfall Vindkraft's agreement with the Danish State will make the production from Horns Rev 3 one of the cheapest in Europe, with a price for electricity of DKK 0.77 per kilowatt hour.
With the construction of Horns Rev 3 with a capacity of 406.7 MW, Vattenfall is on its way to becoming one of Europe's largest producers of wind power.
For Horns Rev 3, Vattenfall has opted for the world's most powerful wind turbine – MHI Vestas V164 of 8.3 MW.
Horns Rev 3 covers the annual electricity consumption of approximately 425,000 Danish households.
Project history
Vattenfall won the right to construct Horns Rev 3 in 2015. The first foundation was placed in the seabed in October 2017 and the first turbines began delivering electricity to consumers in December 2018. The official inauguration of Horns Rev 3 took place in August 2019, in the presence of the Danish crown prince Frederik and prime minister Mette Frederiksen.
More information (links open in new window)