Nørrekær Enge Wind Farm
Facts
Onshore / Offshore
Onshore
Vattenfall ownership share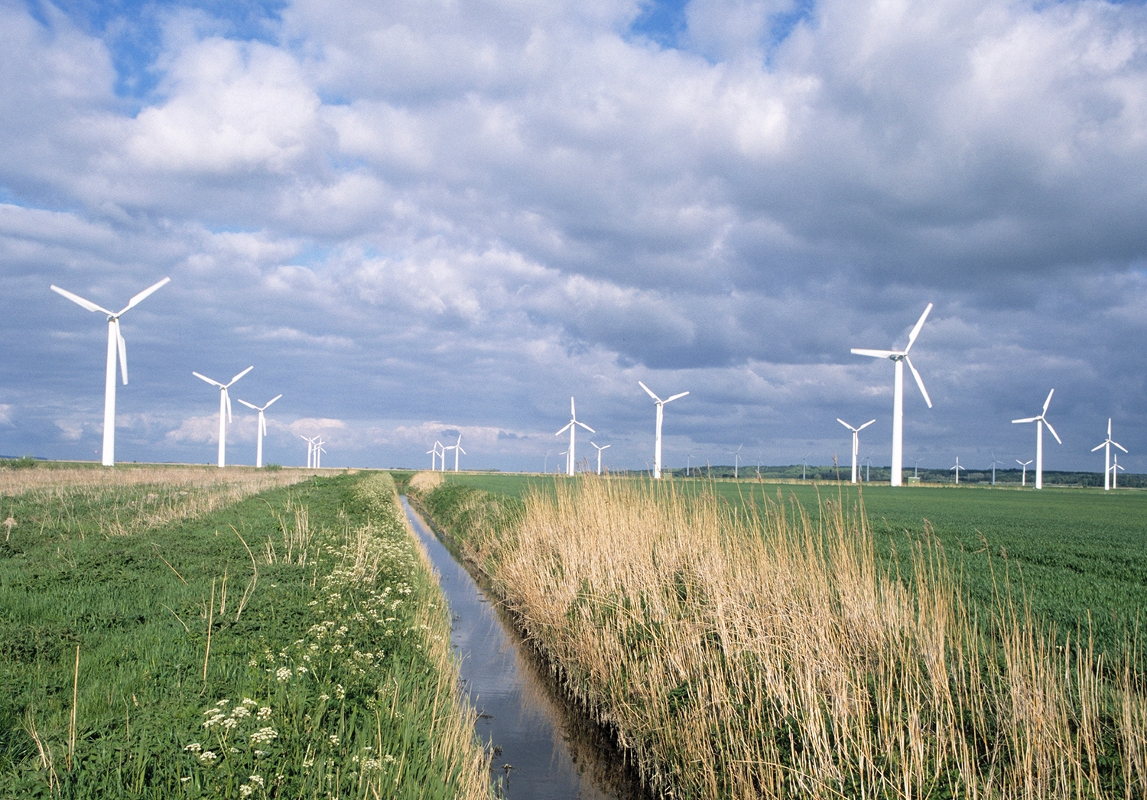 "A strong wind is blowing over the Limfjord" is the title of a beautiful Danish song about northern Jutland. Indeed, the wind is a decisive factor when choosing locations for wind turbines. The 13 turbines south east of the Aggersund Bridge at the Limfjord have been turning since 2009 and together make up Nørrekær Enge Wind Farm.
One of the largest onshore wind farms in Denmark
Nørrekær Enge Wind Farm characteristics
The 13 Siemens 2.3 MW wind turbines at Nørrekær Enge Wind Farm have a total capacity of 29.9 MW
Before Nørrekær Enge Wind Farm was established
Vattenfall is strongly involved in the Danish Repowering Programme, under which old and often inappropriately located wind turbines are replaced by bigger, more efficient ones. Old wind turbines in Denmark with a total capacity of 175 MW will be dismantled and replaced with far fewer but larger turbines with a total installed capacity of no less than 350 MW.
At Nørrekær Enge Wind Farm, 77 old wind turbines with a combined capacity of 17 MW in the same area were decommissioned and replaced with 13 new ones. As a result, large parts of the area regained their original appearance.
The old wind turbines have been sold to a buyer that is planning to move them to Cuba, thereby providing electricity to Cubans that has less environmental impact.
When establishing Nørrekær Enge Wind Farm, Vattenfall offered the locals residing within a radius of 10 kilometres from the park the opportunity to be co-owners of the wind farm. As a result, 75 people bought shares in Denmark's second-largest onshore wind farm. It was the first time that Vattenfall gave private owners such an opportunity.
More information (links open in new window)