Offshore wind farm Sandbank
Facts
Onshore / Offshore
Offshore
Vattenfall ownership share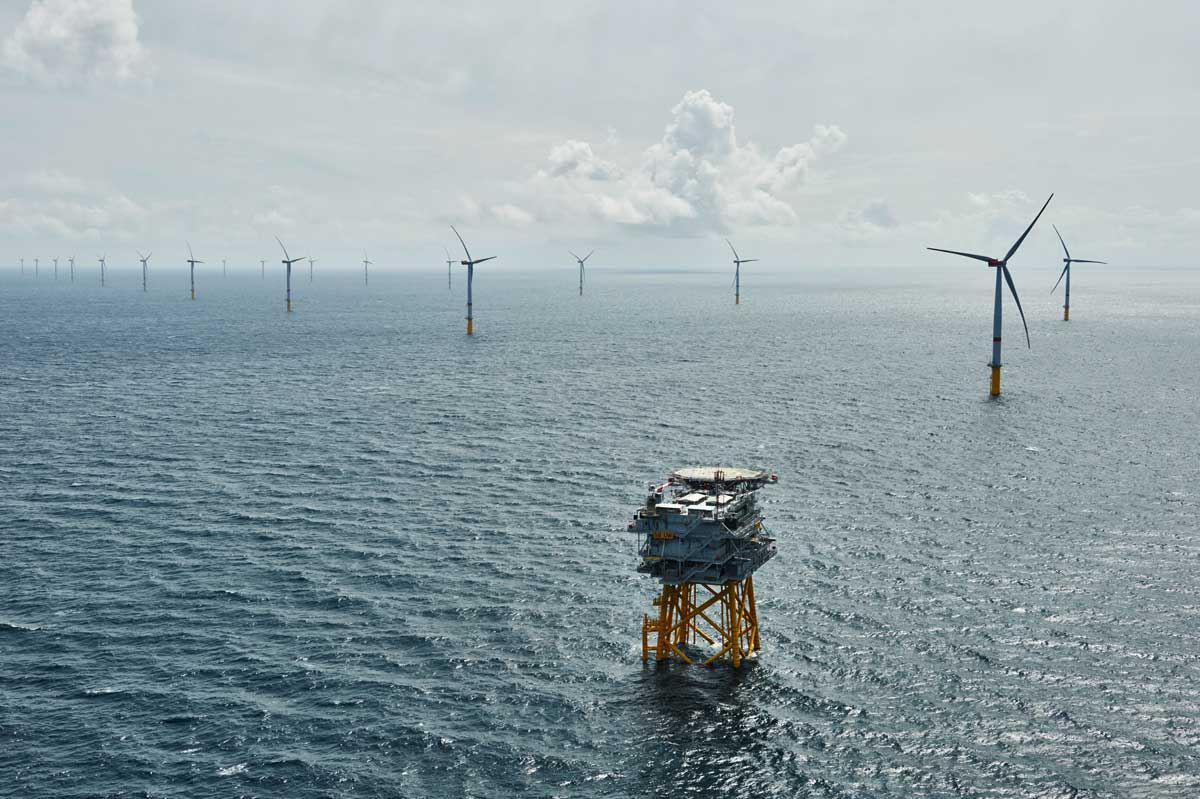 The offshore wind farm Sandbank is the second major wind power project in the German North Sea by Vattenfall.
About the Sandbank Offshore wind farm
The offshore wind farm comprises 72 Siemens wind turbines in the 4-megawatt class. With an overall capacity of 288 megawatts, the wind farm provides green power to supply up to 400,000 households. The wind farm extends over an area of 60 square kilometres and is located 90 kilometres off the coast of Schleswig-Holstein, right next to DanTysk. The Offshore wind farm has been finalized in 2017.
The Sandbank offshore wind farm is the second joint project between Vattenfall and Stadtwerke München. The two companies have already jointly implemented the DanTysk wind farm.
The wind farms DanTysk and Sandbank benefit from an unique concept in the North Sea and will share an offshore accommodation platform, located in the midst of DanTysk. And this is not the only benefit, the three offshore wind farms Horns Rev, DanTysk und Sandbank achieve enormous synergies by using the same vessels, infrastructure and facilities managed from the service harbor in Esbjerg.
More information (links open in new window)