Thanet Offshore Wind Farm
Facts
Onshore / Offshore
Offshore
Vattenfall ownership share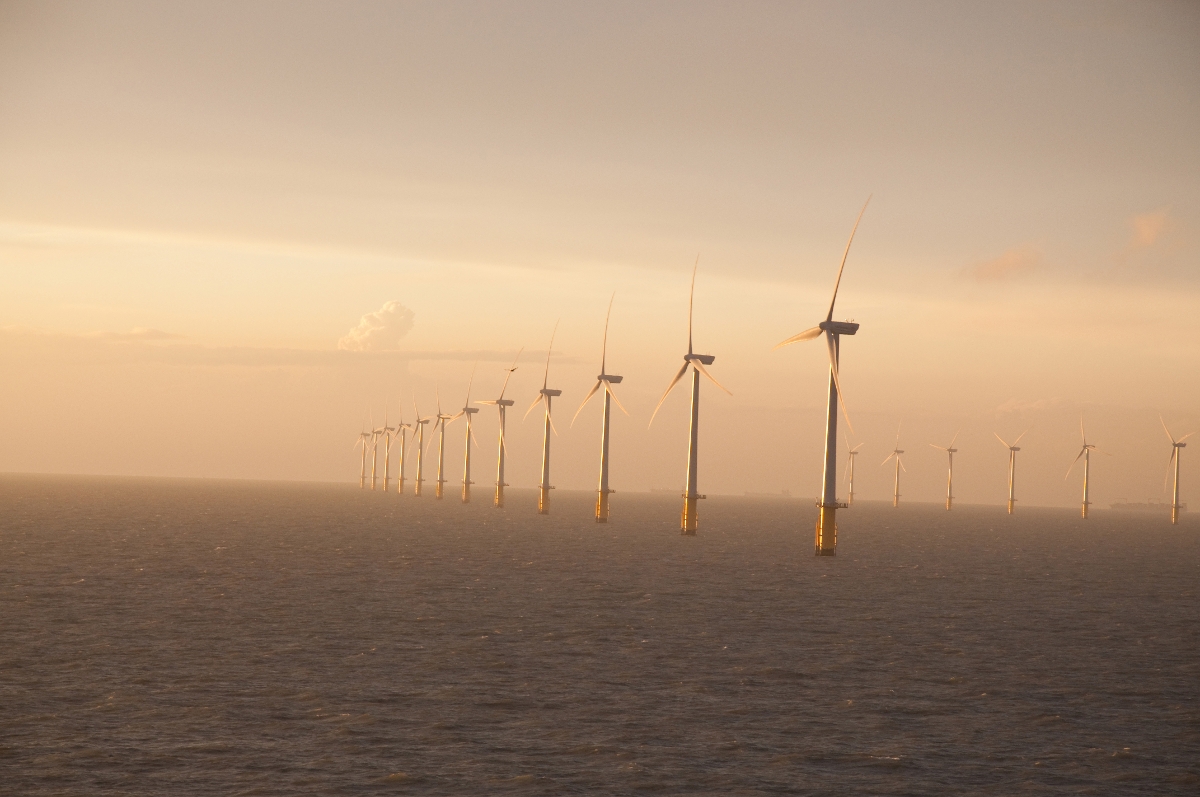 Construction of Thanet Offshore Wind Farm was completed in September 2010 and at that time it was the world's largest offshore wind farms.
The wind farm consists of 100 Vestas V90 wind turbines and has a total capacity of 300 MW. The wind farm is located in water depths of 20–25 metres and covers an area of 35 square kilometres. The turbines are up to 115 metres tall, with a minimum clearance above sea level of 22 metres. The distance between the turbines is approximately 500 metres along rows and 800 metres between rows.
Kent is home to three of our operational offshore wind farms – Thanet, Kentish Flats and Kentish Flats Extension. These three wind farms combined produce enough electricity annually to power more than 400,000 UK homes.
More information (links open in new window)