Thanet Offshore Wind Farm
Facts
Onshore / Offshore
Onshore
Vattenfall ownership share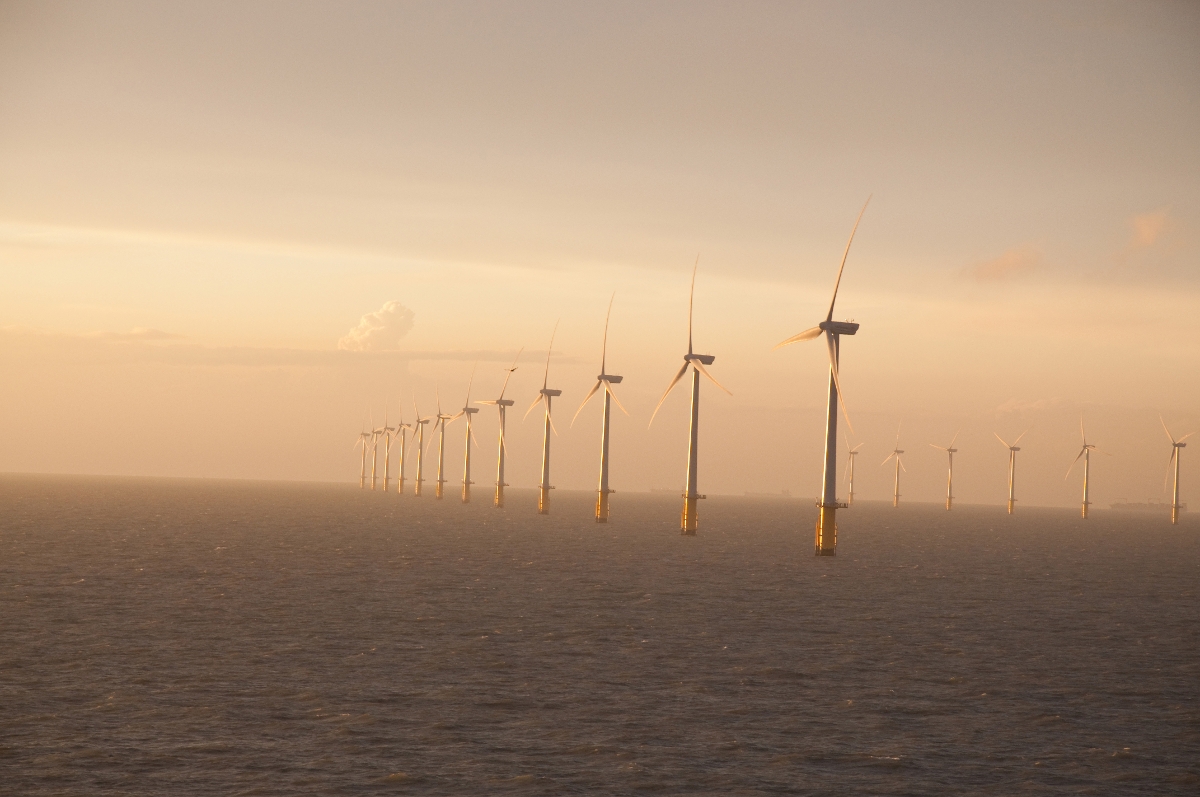 Construction of Thanet Offshore Wind Farm was completed in September 2010 and it is currently one of the world's largest offshore wind farms.
The UK has advantages for wind power
Ideal wind conditions, sufficient support levels and high electricity prices are essential factors that make investments in offshore UK wind farms profitable. Vattenfall is therefore involved in several wind projects in the UK.
Thanet Offshore Wind Farm characteristics
The wind farm consists of 100 Vestas V90 wind turbines and has a total capacity of 300 MW. It will make a significant contribution to the government's national and regional renewable energy targets and boost UK offshore wind capacity.
The wind farm is located in water depths of 20–25 metres and covers an area of 35 square kilometres. The turbines are up to 115 metres high at their highest point, with a minimum clearance above sea level of 22 metres. The distance between the turbines is approximately 500 metres along rows and 800 metres between rows.
Benefits for the local area
Thanet Offshore Wind Farm is located approximately 12 kilometres off Foreness Point, the easternmost part of Kent. East Kent will benefit from the development of the wind farm as there will be an increase in the need for local workforce/suppliers and a boost in tourism due to the wind farm's appeal to visitors. Thanet Wind Farm will also make a significant contribution towards renewable energy targets in the south east of the UK to help curb the problems of climate change.