Rejsby Hede Wind Farm
Facts
Onshore / Offshore
Onshore
Vattenfall ownership share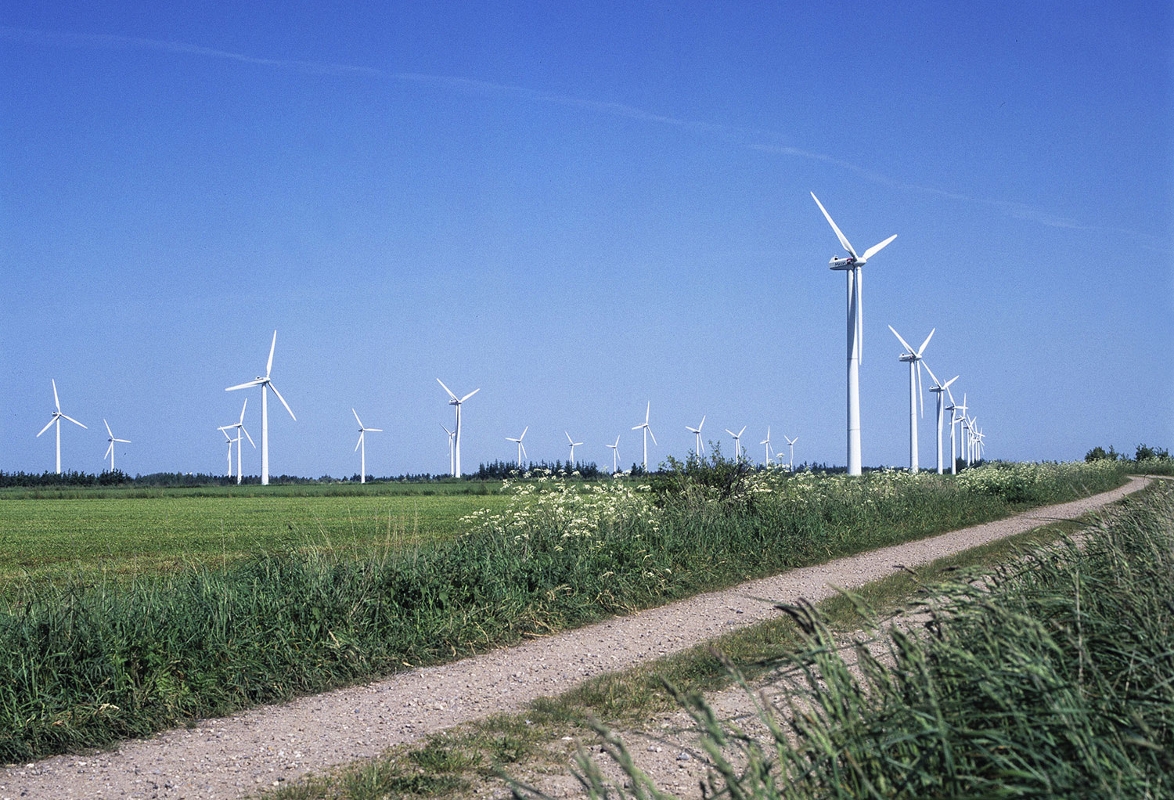 When Rejsby Hede Wind Farm was established in 1995, it was the largest onshore wind farm in Denmark, with 40 wind power turbines and a total capacity of 24 MW. In 2017, Rejsby Hede was only the third largest Danish onshore wind farm in Vattenfall's portfolio.
After Vattenfall acquired Rejsby Hede Wind Farm in 2005, wind farm developments onshore have been so strong that Rejsby is now ranked third in Vattenfall's Danish portfolio of land-based wind farms. One wind power turbine has been taken out of operation since 2005 and the total capacity at Rejsby Hede is now 23.4 MW.
More than five times stronger today
Vattenfall's largest land-based wind farm in Denmark had a total capacity of 70.4 MW in 2017, three times greater than that of Rejsby Hede. Vattenfall has, among other things, invested in the repowering of existing wind farms and the capacity of the wind power turbines is about to increase. In 1995, a 600 kW wind power turbine was one of the largest on the market. Today, Vattenfall installs onshore wind power turbines with a capacity of 3.2 MW, and Vattenfall is expected to invest in wind power turbines with a capacity of 3.5 MW in new projects in 2018.
Even though Rejsby Hede has dropped down the top 10 list, it still contributes electricity corresponding to the consumption of 12,500 households
More information (links open in new window)