Tjæreborg Enge Wind Farm
Facts
Onshore / Offshore
Onshore
Supplier
Vestas/NEG Micon
Vattenfall ownership share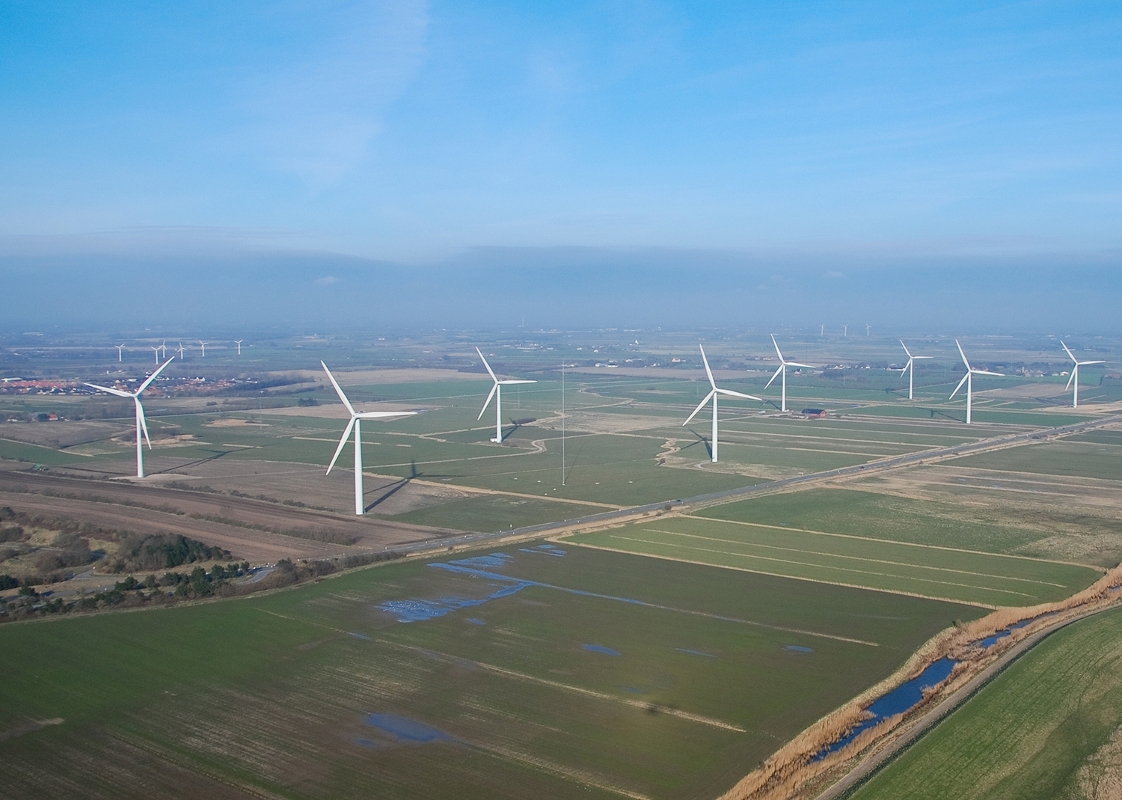 The small village of Tjæreborg, 10 km south of Esbjerg on the west coast of Denmark, is probably best known for its company Tjæreborg Rejser, which was the largest Scandinavian bus company in the 1950s. Today, the company no longer exists. However, the people of Tjæreborg can still feel proud of the enterprising spirit in their village.
In August 2001 the first wind turbine ever built in Tjæreborg was de-commissioned. The turbine, which was built in 1987, had stood as a landmark for the small community in west Jutland. It had been Denmark's largest turbine to date and had clocked up 46,000 hours of operation. It had been an essential part of preparing Denmark for its future leading position in wind power.
A wind farm for power generation, testing and training
Tjæreborg Enge Wind Farm technical description
The first of eight new turbines at Tjæreborg Enge Wind Farm was commissioned in 1996 and the last one as recently as in 2008. Tjæreborg Enge Wind Farm consists of eight wind turbines varying from 1,000 to 2,750 kW. Together they have an installed capacity of 17 MW. The hub height of the various turbines ranges from 50 to 60 m, with blade spans of 54 to 80 m.
Test site for new wind farms
The turbines at Tjæreborg Enge, which are of the same type as those at Horns Rev 1 Wind Farm, are also used for testing and training purposes.
More information (links open in new window)