Geesthacht Pumped-storage Power Plant
Facts
Vattenfall ownership share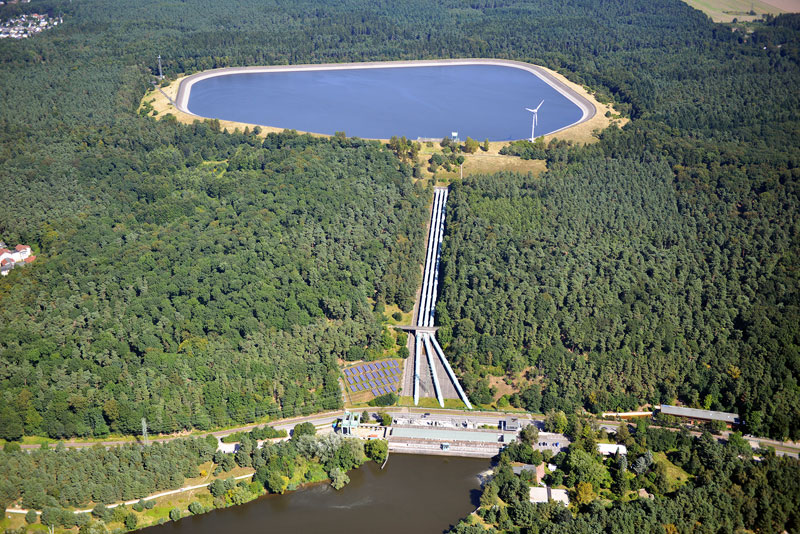 Geesthacht pumped storage plant, near Hamburg, has been operating since 1958.
Characteristics of Geesthacht Pumped-storage Power Plant
With installed capacity of 120 megawatts (MW), it is the largest of its type in northern Germany. The Elbe river serves as its lower reservoir.
The upper reservoir holds around three million cubic metres of working water, enough for the turbines to run at full load for four and a half hours. To completely fill the upper reservoir, all three machine sets must work in pump mode for around nine hours. This pushes the water over an 80 metre height difference.
More information (links open in new window)