Kriegers Flak
Facts
Onshore / Offshore
Offshore
Vattenfall ownership share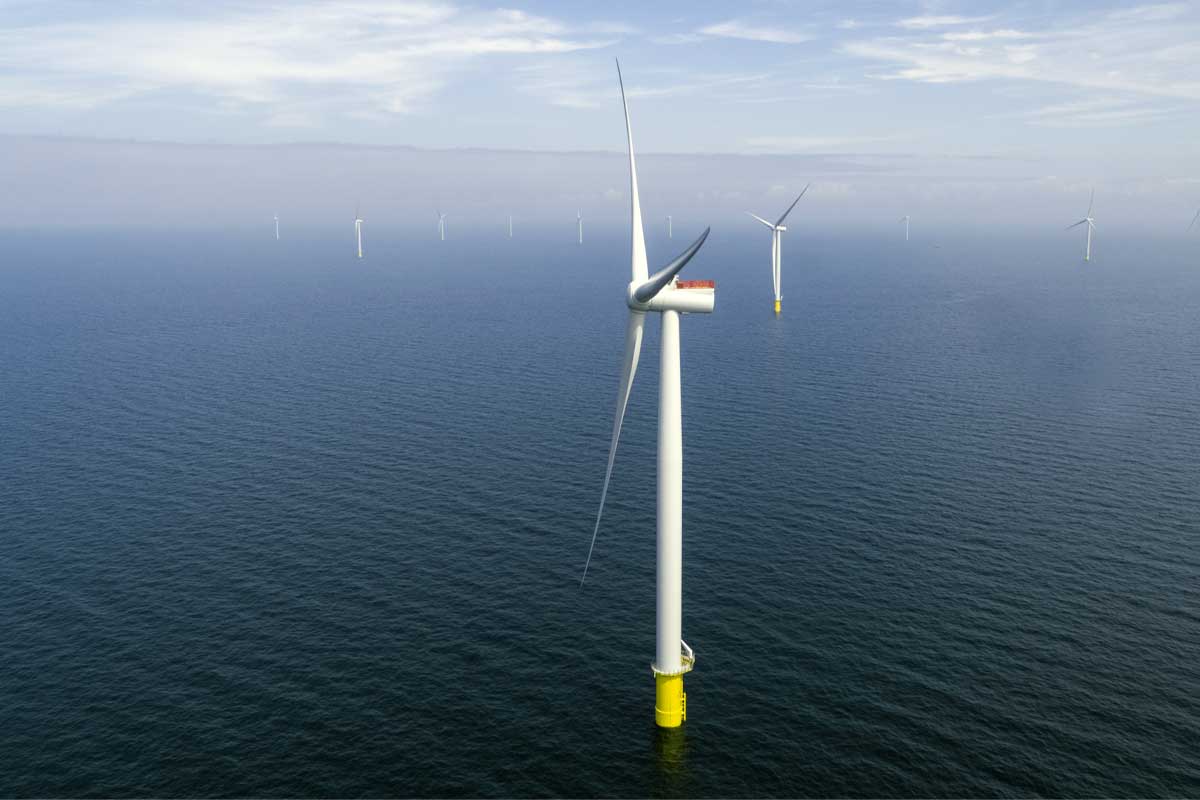 Kriegers Flak is located in the Baltic Sea, 15-40 kilometres off the Danish coast. "Flak" means reef, and this one is named after the Danish naval officer Christian Krieger, who in 1840 mapped the Baltic Sea. The offshore wind farm covers the annual energy consumption of approximately 600,000 households.
In May 2020, Vattenfall put the first foundation in place at Kriegers Flak, and the first wind turbine was installed at the beginning of 2021. Despite the logistical challenges that the Covid-19 pandemic brought, all 72 turbines were installed on schedule by summer 2021.
During the installation phase the turbines were preassembled and shipped out of the Port of Rønne on the island of Bornholm. The wind farm is serviced out of Vattenfall's service facility at the Port of Klintholm on Møn, approximately 100 kilometres south of Copenhagen.
A milestone for fossil-free energy
With Kriegers Flak a milestone for a fossil-free energy has been accomplished. For the first time ever, an offshore power grid connects wind farms located in two different countries. As part of the Combined Grid Solution project, Kriegers Flak is interconnected with the German wind farm Baltic II, which is located less than 30 kilometers southeast of Kriegers Flak. This allows for fossil-free energy to be shared between Denmark and Germany.
More information (links open in new window)