Ringhals
Facts
Vattenfall ownership share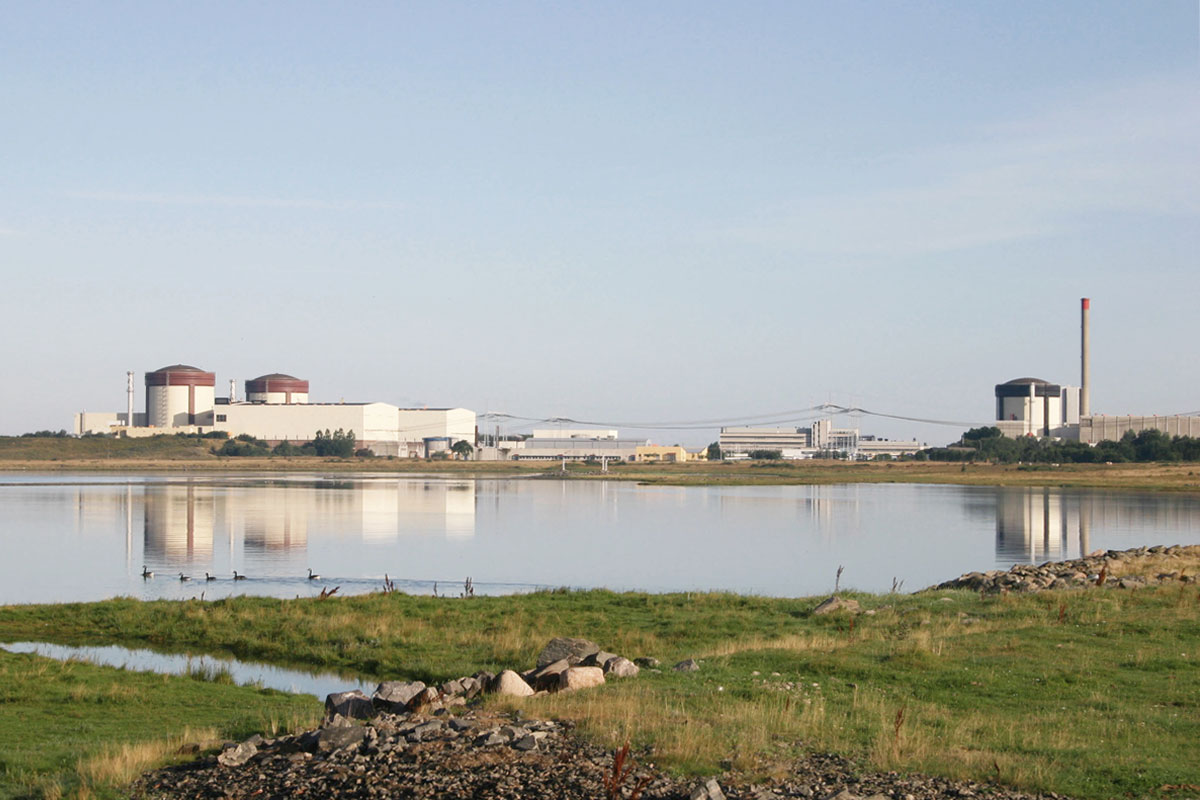 Ringhals is jointly owned by Vattenfall (70.4%) and Sydkraft Nuclear Power (29.6%). The power plant, which is situated about 60 kilometres south of Gothenburg in the south west of Sweden, is one of the largest workplaces in Halland County.
Reactors
Ringhals consists of four reactors, two of which are in operation. It is one of few nuclear power plants to have both boiling water and pressurised water reactors.
The first reactor (R1) is a boiling water reactor, built by Asea-Atom. It was in commercial operation between January 1976 and December 2020.
The three remaining reactors (R2, R3 and R4) are pressurised water reactors manufactured by Westinghouse. R2 was in operation between May 1975 and December 2019. R3 has an installed electrical capacity of 1,074 MW and began commercial operation in September 1981 and R4 – with an installed electrical capacity of 1,130 MW – went commercial in November 1983.
History
The history of Ringhals dates back to 1965, when Vattenfall began buying land in the Väröhalvön peninsula area. Requests for tender regarding a boiling water reactor and a pressurised water reactor were issued in the following years. In 1968, the construction and operation of a nuclear power plant were approved by His Majesty the King, and one reactor of each kind was purchased from Asea-Atom and Westinghouse, the selected suppliers. In 1970 construction began at Ringhals and in 1972 the site was one of the largest workplaces in Europe, employing about 3,200 people. Commercial operation of Ringhals started with the second reactor in 1975 and in the following years the other reactors were connected to the grid.
In 1998 Ringhals reached a milestone, having generated 400 TWh of electricity, which at the time amounted to 10% of all electricity consumed in Sweden since the introduction of the light bulb at the beginning of the century. In 2018 Ringhals reached an all-time-high in electricity generation, supplying 30 TWh of electricity to Sweden.
The operation of the nuclear power plant is a major project in itself. However, extensive research and development work also takes place at Ringhals, as many of the plant's technicians and engineers are experts in their respective fields.
In 2015, the board of Ringhals decided to close Ringhals 2 in December 2019 and Ringhals 1 in December 2020.
More information (links open in new window)