Diemen CCGT and CHP Plant
Facts
Technology
Combined heat and power (CHP)
Vattenfall ownership share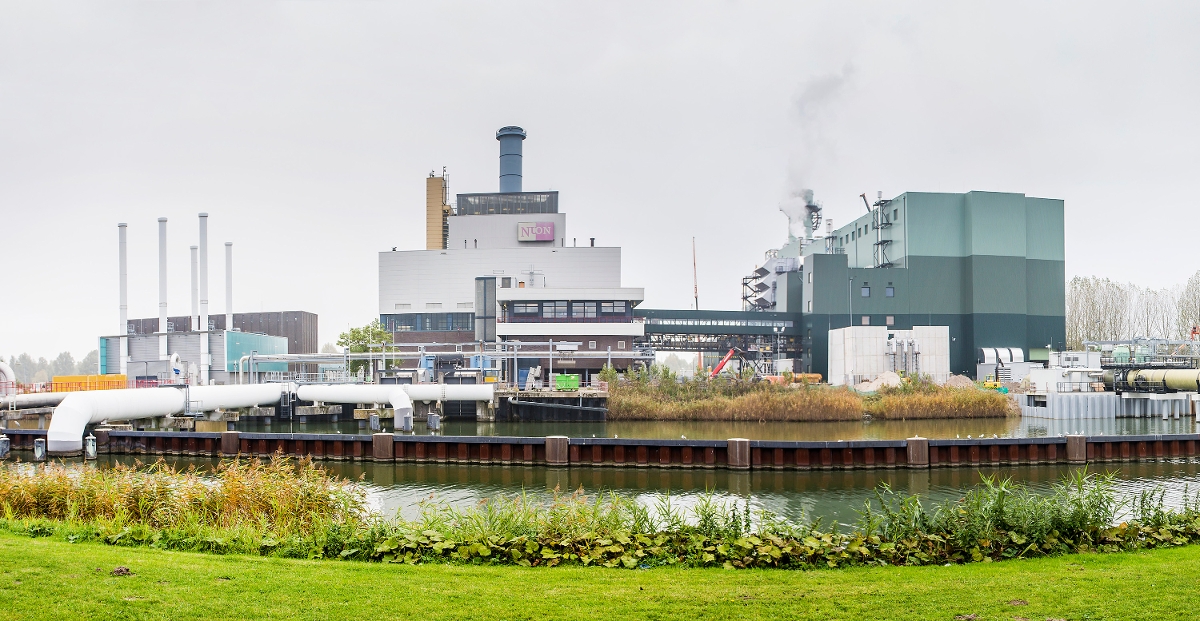 Diemen 33
The Plant Diemen 33 is a modern CCGT CHP plant (which stands for combined cycle gas turbine and combined heat and power, respectively). The plant uses natural gas as fuel and is located close to the town of Muiden south east of Amsterdam. The plant started operating in the autumn of 1995.
Diemen 34
The plant Diemen 34 is a brand new gas fired installation with an electrical efficiency of over 59% and an electrical capacity of over 435 megawatts. Besides the production of electricity the plant also supplies heat for the district heating. This increases the efficiency of the plant up to 85%.
District heating
Both plants  supply district heating to  households in  Amsterdam Zuidoost, IJburg and Almere. For the heat transportation to Almere a 8.5 km long pipe was constructed underneath the IJ Lake. The heat transport lies 1.5 meters deep in the bottom of the IJ Lake and has a capacity of 180 MW of heat. In total 3.3 million liters of water circulates by 10 miles per hour in the pipe. The district heating process has been optimized by installing a heat buffer on site that contains 23,000 m3 of district heating water.