Hohenwarte II
Facts
Vattenfall ownership share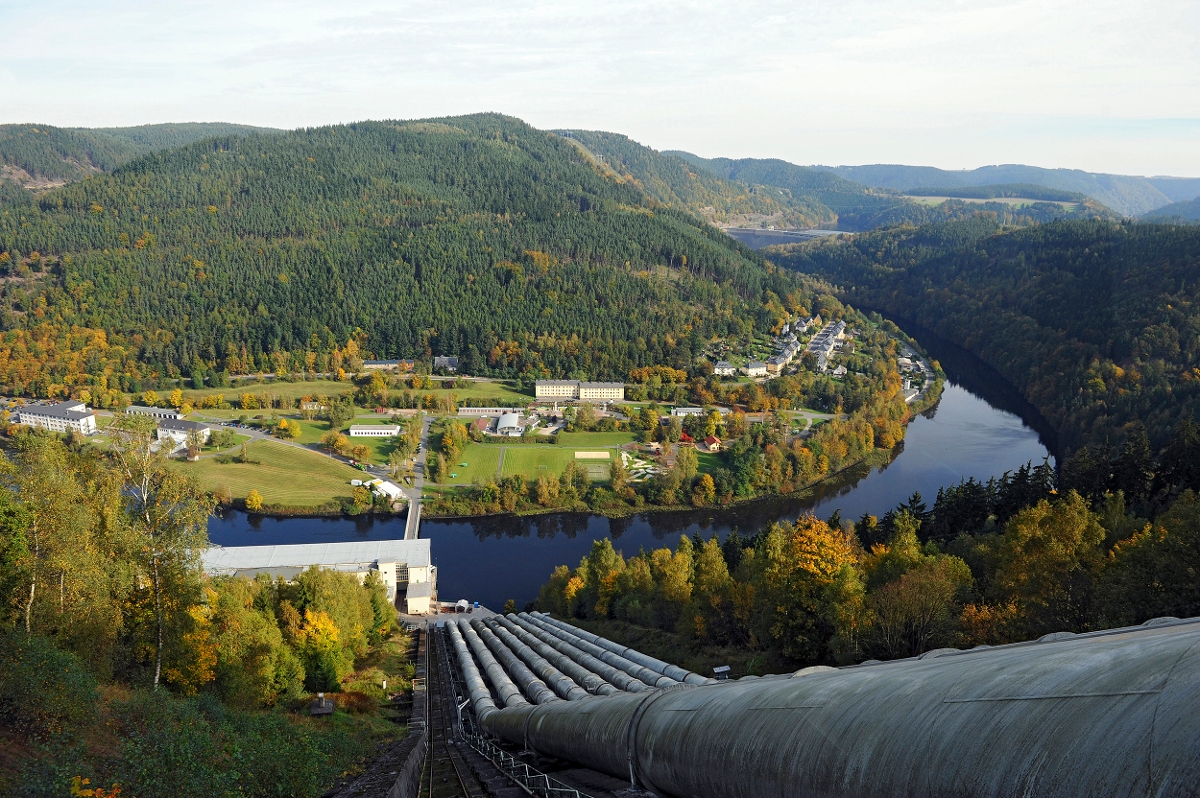 With eight machine sets and installed capacity of 320 megawatts (MW), Hohenwarte II pumped storage plant is the largest hydro power plant on the Saale river in Thuringia.
History and characteristics of Hohenwarte II Pumped-storage Power Plant
It has been operating since 1966. The upper reservoir is an artificial lake which can hold around three million cubic metres of water, enough for the turbines to run at full load for seven hours. Eichicht dam, with a capacity of around five million cubic metres of water, acts as its lower reservoir. It is also the lower reservoir for Hohenwarte I pumped storage plant.
More information (links open in new window)