Slufterdam
Facts
Onshore / Offshore
Onshore
Vattenfall ownership share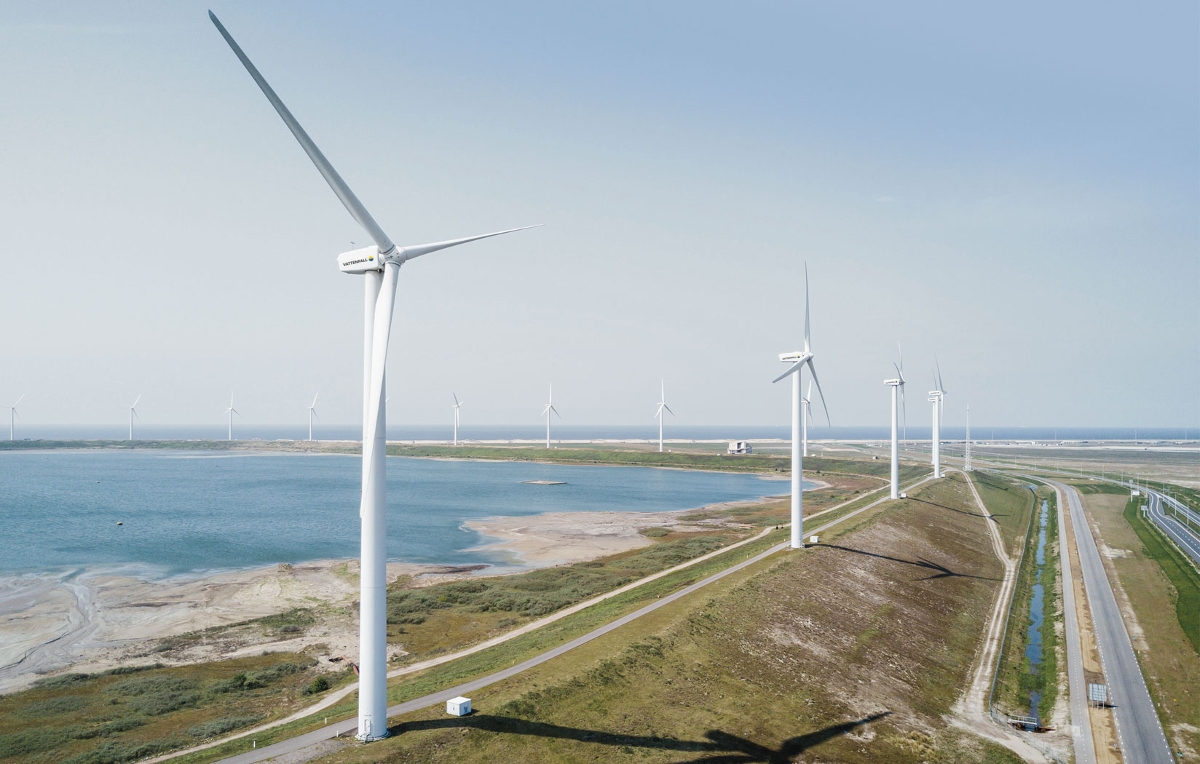 Slufterdam onshore wind farm was inaugurated in May 2004. The wind farm is located on one of the windiest locations in the Netherlands: the Rotterdam Maasvlakte area on the south west coast.
Vattenfall and partners have constructed a new and improved version of the Slufterdam wind farm in February 2019. In the wind park, the 17 existing wind turbines have been replaced for 14 much more efficient ones. The capacity has almost doubled from 25.5 MW to 50.4 MW. The 14 wind turbines generate 180 GWh of wind power every year, enough for the average annual consumption of 60,000 households. 8 out of the 14 wind turbines belongs to Vattenfall.
An onshore farm in one of the windiest locations in the Netherlands
The Slufterdam site is one of the windiest places in the Netherlands. The wind is so strong in this area that the energy yield can be compared to that of wind turbines at sea, where the wind conditions are generally much better than on land.
Constructive cooperation
The unique location of Slufterdam wind farm, right next to a beautiful nature and recreation area, brings together various social and economic interests. All parties involved —nature conservation organisations, municipalities, the Port of Rotterdam and energy companies— worked together on the ultimate goal: more sustainable energy that also contributes to nature restoration.
Natuurfonds invests in coastal nature Slufterdam
The Natuurfonds (Nature Fund), an initiative of Vattenfall and Eneco, has been funded by the production of the renovated Slufterdam wind farm since the opening of in 2019. The Natuurfonds supports projects and initiatives that contribute to strengthening nature and the experience of nature in the Voornes Duin and the Voordelta. The Zuid-Hollands Landschap Foundation, the Natuurmonumenten Association and the municipality of Westvoorne also joined the initiative. The starting point of the fund is achieving structural improvements to the nature in the area. In this way, sustainable energy production and nature development can support each other.
More information (links open in new window)