Uppsala
Facts
Technology
Combined heat and power (CHP)
Vattenfall ownership share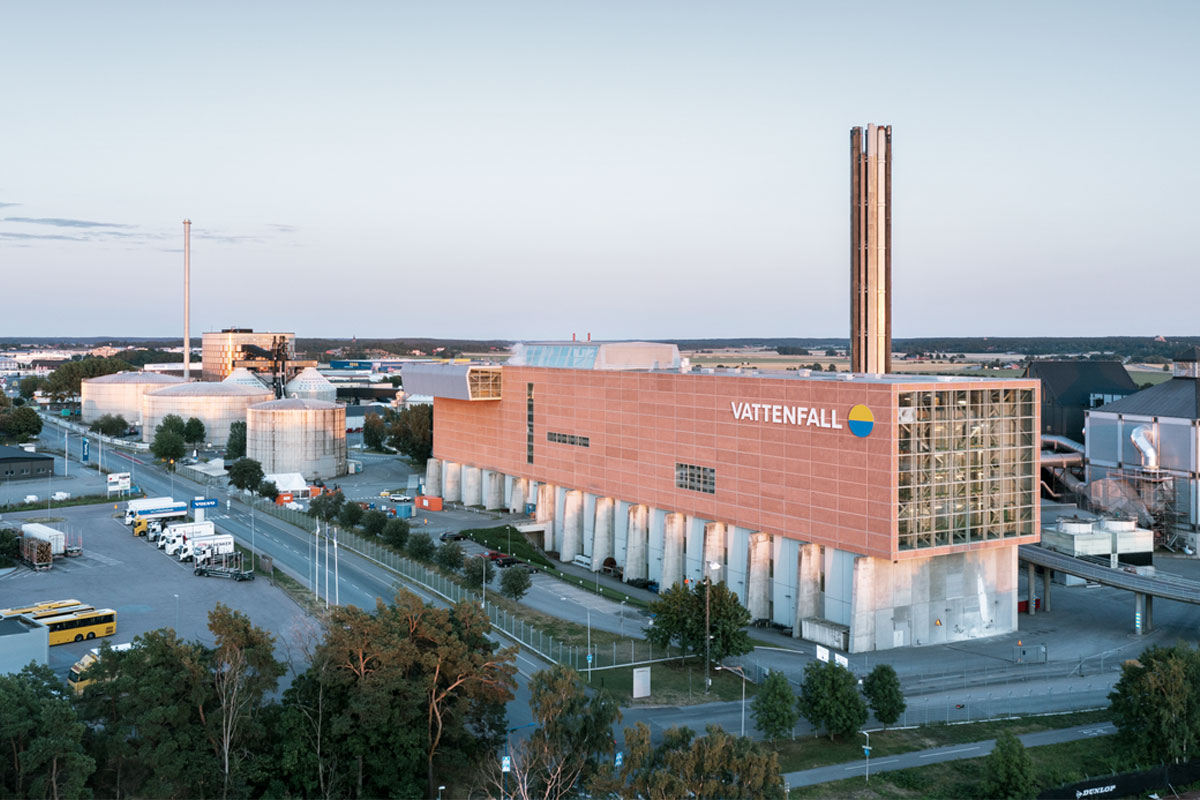 Vattenfall's facility in Uppsala consists of several different units that generate electricity and produce district heating, district cooling and steam. Almost 95% of all properties in Uppsala are heated with district heating.
The main fuel at Vattenfall's units in Uppsala consists of household and industrial waste materials. We are currently investing in improvements which will make production at Uppsala completely carbon neutral by 2030.
Vattenfall's main heat site Boländerna in Uppsala has been complemented in March 2022 by the biofuel heat plant Carpe Futurum. This plant will reduce carbon dioxide emissions by around 200,000 tonnes per year and thereby halve the climate footprint for the around 170,000 Uppsala residents who are connected to Vattenfall's district heating grid in the city.
Carpe Futurum has a heat capacity of 110 MWth and is an essential part of a transformation programme to phase out fossil fuels in the heat production in Uppsala. The plant can be fired with wood chips, recycled biomass and bark in various combinations. It can run on the three fuels individually or in different mixtures, which provides high flexibility. The heat from Carpe Futurum is distributed to around 76,000 households and heating customers in Vattenfall's district heating network in Uppsala.
More information (links open in new window)