Akkats
Facts
Vattenfall ownership share
Water information
Above pond
Below pond
Total
Through turbine
Through pond hatch
Last update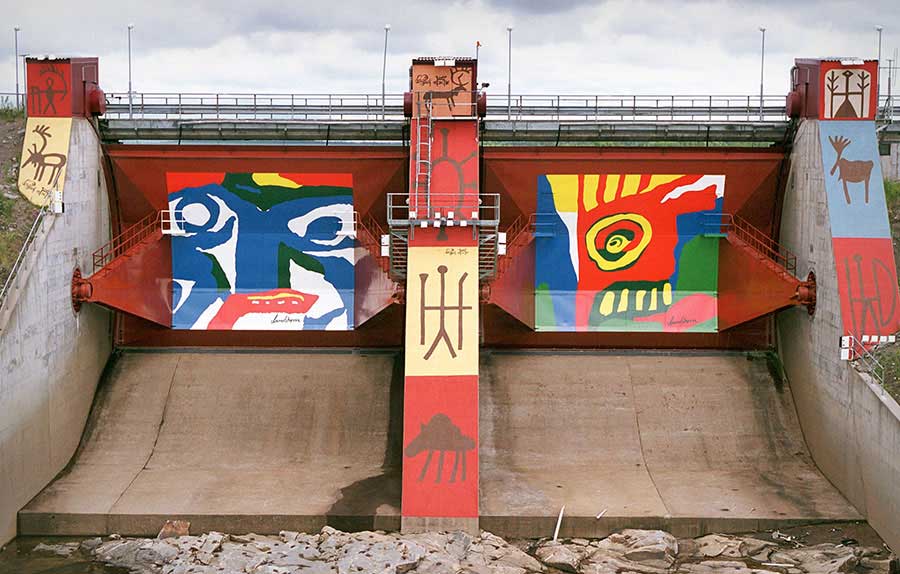 Akkats power plant is located just outside the village of Jokkmokk. Akkats is the gateway to the Great Lakes region and the Laponian Area, which is a World Heritage Site.
When Akkats power plant was built, between 1969 and 1973, only one 150 MW turbine was installed and Lake Vaikijaure was regulated by means of a dam. Although the difference in water level was as little as 1.5 metres, the construction of the power plant resulted, amongst other things, in the disappearance of the Kaitum and Akkat waterfalls. Through the construction of reflecting pools, efforts have been made to raise the water level at the edges of the lake, which would otherwise dry out.
Increase in capacity
In 2002, an incident occurred in the power plant and, in spite of extensive repairs, only 80% of the plant's original generation capacity could be restored. To increase the plant's capacity, in 2008 Vattenfall decided to upgrade the power plant. Replacing the old unit with two smaller but more efficient units resulted in an increase in capacity of 26 GWh. Enough to supply heat to some 1,200 homes. Akkats power plant now generates around 590 GWh of electricity a year.
Monumental art, Uvssat davás
Akkats power plant is also a popular tourist destination. The attraction is the monumental artwork of artists Bengt Lindström, Lars Pirak and Lars J:son Nutti, which is known as the 'Gates to the West', or Uvssat davás in the local Sami language. The paintings adorn the gates of the power plant and symbolise the Sami way of life and culture, which is a major feature of this part of northern Sweden.
More information (links open in new window)