Bergeforsen
Facts
Vattenfall ownership share
Water information
Above pond
Below pond
Total
Through turbine
Through pond hatch
Last update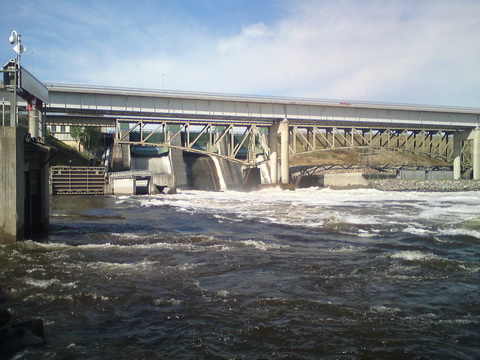 Bergeforsen power plant is situated in the Indalsälv river. The power plant, which was commissioned in 1955, has an installed capacity of 174 MW and a head of 23 metres. One of Vattenfall's fish farms is also located in the vicinity of the power plant.
To extend the life of the hydro power plant, Bergeforsen power plant has been upgraded and a new spillway channel has been built. Work on the new spillway channel started in June 2011 and was completed in autumn 2014.
Vattenfall is investing in all its dams to protect them more effectively against extreme weather conditions. This includes raising the dams, reinforcing their bases, increasing the size of their gates or, as is the case at Bergeforsen, building a new spillway channel. Not only will this make the plant more efficient and increase its capacity, it will also improve its environmental characteristics.
The power plant is jointly owned by Vattenfall (60%) and Uniper (40%).
More information (links open in new window)